1.4.11
The table is set and now that you have found your place at the table, let me tell you what this is all about.
I remember when I used to say that I was a Christian and sang in the "praise an worship team", and played the tambourine and everyone admired me. I also remember very well, that in the quiet of the nights I cried hugging my pillow, feeling so guilty for living a double life. Today I see that I was probably not even a Christian all that time, and why do I say so? Because I can see now, through God's grace, that all those years where the stage and the microphones, and the lights were my life, I was not abiding in the Word of God; and Jesus clearly says,
"I am the true vine, and my Father is the vinedresser. Every branch in me that does not bear fruit he takes away, and every branch that does bear fruit he prunes, that it may bear more fruit. Already you are clean because of the word that I have spoken to you. Abide in me, and I in you. As the branch cannot bear fruit by itself, unless it abides in the vine, neither can you, unless you abide in me. I am the vine; you are the branches. Whoever abides in me and I in him, he it is that bears much fruit, for apart from me you can do nothing. If anyone does not abide in me he is thrown away like a branch and withers; and the branches are gathered, thrown into the fire, and burned. If you abide in me, and my words abide in you, ask whatever you wish, and it will be done for you. By this my Father is glorified, that you bear much fruit and so prove to be my disciples. As the Father has loved me, so have I loved you. Abide in my love. If you keep my commandments, you will abide in my love, just as I have kept my Father's commandments and abide in his love. These things I have spoken to you, that my joy may be in you, and that your joy may be full.

(John 15:1-11 ESV)
Of course I knew these verses at that time; I grew in an Evangelical church. But, to be true, I had learned these verses as many others: in a very superficial way. I was very familiar with the passage above, for example, but I liked to stress only the verses that were convenient to me....
"If you abide in me, and my words abide in you,
ask whatever you wish, and it will be done for you"
That is the part I knew, and quoted, and claimed.
Many years have passed since God opened my eyes, and my ears. And now I understand that one cannot be a true Christian if the Word of God is not engraved in one's heart and mind. It is not about going to church or being part of a certain ministry. It is about abiding in the Word of God.
This is the reason why we have prepared a delicious, wonderful banquet for you. We want you to taste and see that studying the Word of God, that digging deep into it is sweeter than the joys you'll find in any other book, it is sweeter than anything else! Those doctrines, which in a book may look "arid" have the power to change your heart.
This month, I have invited many great friends. Godly women, who are in submission to their husbands, who love their families and the Church of God; women who are passionate about God and His Word. Women who love to dig deep into the Word, and whose passion is the Truth. These friends will be sharing with us about different doctrines, and you'll see, God willing, how sweet it is to sit at the table and taste their goodness. It is our prayer that God will open your eyes to see and your ears to hear what His Word says, so that you too, may delight with us at His table.
This is a general schedule
(changes may occur without notification)
:
On Mondays, I will be publishing (when time permits) my gratitude list but I will focus only on the Doctrines taught in the Bible.
On Thursdays, I will be posting my usual "Borrowed Words" entry. The quotes this month will have to do with "Doctrine".
On Sundays, I will be sharing, as always, a hymn, a prayer, or a Psalm.
So, Tuesdays, Wednesdays, Fridays and Saturdays are the days when you'll see published what we have prayerfully prepared for you. (No, I am not telling you who will be sharing with us each day... it is a surprise! )
Because we know that you will be stir to study the Word of God; we will be publishing different resources every week that we are sure you'll find helpful. And at the end of the month we will have a big giveaway! Yes, four winners will be randomly chosen, and they will be able to choose from that list, a gift!
(I will publish the page with the first resources and more details on the giveaway later today
.) It is now ready;
you can now see it
on the Pages' tabs, and please, be sure to check it often as new resources will be added after each new post is published. (Leave a comment on the
resource's page
to enter the giveaway at the end of the month)
So this is it, I am so glad you came. Please consider inviting more friends to come and feast with us!


I am grateful for my friend
Jules
, for volunteering to make this beautiful button for all of us to share the goodness! Please, feel free to grab it and past it around.
*You can now browse through the index of the series
here
*

The series is over but you can still find and join us on our Facebook page!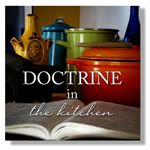 Thanks to my friend Jules, for volunteering to make this beautiful button for all of us to share the goodness! Please, feel free to grab it and past it around.